Customer Satisfaction from GoSimpleSolar

5-Star Rating – Yelp
GoSimpleSolar on Yelp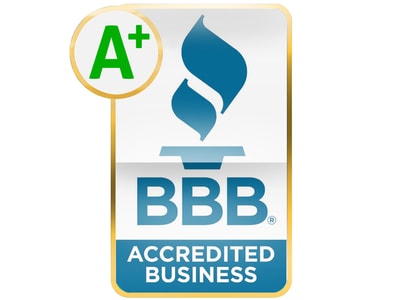 "A+" Rating – Golden Gate Better Business Bureau
GoSimpleSolar on BBB
"A" Rating – Angie's List
GoSimpleSolar on Angie's List
I bought solar panels from Go Simple Solar around spring of 2014. One of the best things I've done to save money. I have a big pool so running pool equipment 12hours a day can run up the utility bills pretty quickly. I worked with Dima on securing the system I wanted. Go Simple Solar did not try to sell me more than I needed. But I requested extra panels because I was thinking of getting a heat pump which would provide A/C and heat depending on the time of the year. I wanted to get away from using gas if I could use the electricity generated by my solar panels. My electric bill has been basically just the fees and taxes PG&E charges for being on their grid, usually $5 to $8 a month. Much better than the approximate $300 I was paying in the summer without solar.
GoSimpleSolar's workers are conscientious and professional. Mark, the owner, makes sure everyone works to his high standards.
I'm very pleased with how everything is working. Now I leave lights on around the outside of my house without worrying about running up a big electric bill!
An outstanding, locally owned, accessible solar installation company is what you'll get when working with GoSimple Solar. The whole team, from the CEO to the licensed contractors used for installation, are friendly, informative, and ALL easily accessible. Example, when I had a simple question about our project, I emailed the crew at GoSimple. Not only did I receive a prompt reply (same day), but the CEO emailed me back! Mark just wanted to make sure I was happy with the process to date. When you sign up for installation with GoSimple, they take care of Everything!. From start to finish. All you do is provide your energy usage, explain your overall goals (electric vehicle, future anticipated power needs, etc), then GoSimple takes care of the rest. They don't try to upsale you at all. In fact, quite the opposite. Their goal for you is to OPTIMIZE your power bill and to shorten your ROI (return on investment). Erasing your power bill might not be the best investment. The team at GoSimple actually advised me to down size my system in order to improve my ROI in addition to saving me money up front. Ownership is the best option, hands down. These guys at Go Simple will take you through it, start to finish. I recommend them without reservation.
I recently had my home converted to solar power. After extensive research I decided to go with Go Simple Solar located in Danville California. Prior to installation I meant multiple times with the owners of GSS. I could not be happier with the attention detail and overall product that Mark's team delivered. From "soup to nuts " they took care of all my needs.
GoSimpleSolar installed our solar panels and they have been an AMAZING company to work with! Every part of the process was super smooth, quick and flawless. Everyone at the company is extremely knowledgeable, professional, friendly and incredibly efficient. They did everything for us and made the whole process completely stress-free! Months later PG&E dropped the ball on our rate change and GoSimpleSolar contacted them immediately and had PG&E correct our account retroactively! I recommended GOSIMPLESOLAR to friends who ended up choosing them for their solar install and they too had a flawless & outstanding experience. We have VERY HIGH standards for our service providers and we HIGHLY RECOMMEND them to everyone.
Taking on a high value home project like Solar requires a company and implementation partner that is completely committed to your success. After getting quotes from half a dozen providers (harder than you think 5 years ago), GoSimpleSolar has exceeded our very high bar expectations TWICE as we completed both an initial solar install almost 5 years ago, and expanded our solar footprint earlier this month as our family (and energy needs) grew. From the start, we were walked through every step of the process, from understanding the energy needs of our home, how to maximize the efficiency of the panels, and the required steps for installation on our roof. Calls and emails were always answered promptly and with the answers needed to ensure we were making the best decisions possible for our setup. Almost 5 years in and the electric bills continue to be way down (even more than was originally expected), and the team continues to be available to us for calls, questions, and inquiries with prompt replies and great ongoing insight as the landscape for solar generation and PG&E is constantly changing. For a super long term commit like a Solar installation, it's great to know that we have GoSimpleSolar as our partners… Exceptional from the start, 5 years in and as our $$$ savings continue to grow, they just continue to prove that we made the best choice possible for solar in our home.
I waited to write this review until I felt I could verify the company's claims for service and monitoring the health and performance of the system–and after a year and a half I feel comfortable evaluating the company. Far from over selling the technology, Bob & Mark recommended not over building our system—and this advice was right on point. Furthermore, their installation was professionally done, on time, and on budget. And it is performing just as they had projected. The ongoing monitoring and support has been outstanding! Just two examples: 1. About a year into the life of the system, we received an unsolicited call from Mark asking if we had shut the system down, because it had just stopped functioning. Within an hour he had done the trouble shooting and traced it back to PG&E—an unanticipated power fluctuation on the incoming line. The safety systems in the system shut it down and automatically rebooted itself and we were back up generating power. While there was nothing wrong with the system and it performed as designed, believe them when they say they continue to monitor and supervise their installations. They mean it. 2. We recently had a power outage at the house, related as it turns out to charging an electric car. I called Mark because I didn't know who else to call for help. This had nothing to do with the solar installation and although he had no accountability or responsibility for the outage, Mark was at the house within an hour, getting a faulty breaker replaced. He had us up and running again by that afternoon. I've had a lot of experience with contractors, and I have never had such attentive service by such knowledgeable and responsible people. 5 Stars!!
We recently had GoSimple install 2 arrays with a total of 31 panels. After talking with several other solar companies it was a no brainer to use GSS. The knowledge the whole team displayed as well as the constant updates were invaluable. The project was started on time and completed early. They took the time to move a few vents so the panels would be more efficient, this is something I had never considered. From Steve, Dima, Mark and the rest of the team, I felt that the customer service was top notch. I always received a email/phone call within an hour or so of contacting them. Lastly, our panels are producing at a higher level than they estimated, and they've taken care of all the necessary PGE paperwork and followed up to ensure that everything was in order. You can't go wrong here, great service, US products, and a knowledgeable team. Highly recommend!!
From beginning to end our experience with GoSimpleSolar was excellent. We had solar installed in our previous residence but when comparing the experiences we feel we moved from the minor leagues to the majors. From beginning to end we encountered a high level of professionalism, exemplary level of attention to detail, and an extraordinary level of communication. We were not rushed. When we wanted to explore different options, they were presented to us with detailed analysis. The prep work was thorough and inspired the utmost confidence. We always had someone to talk to with questions. The schedule was adhered to perfectly. When it was all said and done and it looked like one panel might be seen slightly from the street (something we did not want) they immediately came and rectified the situation to our complete satisfaction. We would recommend GoSimpleSolar without the slightest hesitation!
After researching and meeting with a total of 5 solar companies, I can say that Go Simple Solar provided the professionalism and thoroughness I was seeking. After months of self education, I decided to purchase our system based on the fact that I wanted to receive the tax rebates (not give it to the solar company) and the argument of "Why buy equipment that will be outdated in 18 months?" was a bogus argument as the rental agreements don't promise to replace equipment once they are outdated. After speaking with Dima and providing our initial PG&E rate usage history information, they sent Nick to the house to conduct a Solar Access and Shade Report, which takes around 1-2 hrs if done correctly. Afterward I was presented with a report and estimate. I determined that I wanted to use 19 Sunpower X21-345 panels with string inverters (that allow each panel to produce power independently from each other), and the SolarEdge Inverter (which GSS was not familiar with.) Since we started this project early in the season (Mar-Apr) our permitting was passed through quickly (6 days) and we were able to start and complete this project in less than a month, once the contract was signed. (One competitor company was stating they couldn't install until August!) Aaron Berry, Operations Manager, was great to work with, too! I was impressed with the manner in which Go Simple Solar updates the homeowner on the time frame for delivery, being on hand to accept and review all project materials (which do need to be secured) and during the installation process (with licensed roofers and electrician – I was always kept up to date. I believe the true measure of a company is how they handle problems, if and when they occur. On the day the framework went up, I found a couple of issues that I wanted corrected per our agreement on the roof penetration locations and the conduit placement. Aaron immediately corrected to my satisfaction and even improved on the original design beyond my expectations. We also had a small problem with our electrical panel, and once again, Aaron had Mike, the electrician on our project, review and correct the issue immediately. It has now been about 5 weeks since completion and we are producing right at 100% of our electrical needs and are beyond happy with the experience as well as the outcome. Like most of us, I happen to be particular with how things look on my home and the installation exceeded my expectations. If you want a professional experience with a solid company- I HIGHLY recommend Go Simple Solar! UPDATE: This is an update on my previous review of GoSimpleSolar and the work they completed for me in April 2015. My system is still producing beyond my original expectations and has been worry-free. If you are looking for a company that will provide a comprehensive review of all the information you provide, listen to any initial concerns you may have and address them or any additional as installation proceeds; a company that works only with licensed professional installers and utilizes cutting edge components – then I highly recommend you reach out to GoSimpleSolar today.
I'm a difficult customer. I do my research and know what I want and how much to pay for it. I can't tell you how many other solar companies I talked with before stumbling upon GoSimpleSolar. It was great to find such a group of knowledgeable people. When I explained what I wanted; they understood. My situation required a major upgrade to the electrical service panel and sub-panel. It required 6 arrays to generate the wattage I was looking for. The team at GoSimpleSolar worked with me to design a system that met my desires. Once I said "Go" they were on it. They dealt with the County permitting process, PG&E, and the suppliers. My system was up and running in no time. Top notch work and thorough follow up. I can highly recommend GoSimpleSolar for your solar needs. UPDATE: I've had over a year with with system and have had ample time to find any issues with the install. There are none, in fact, when I look at the details of their installation I being impressed with them. Many homes in my neck of the woods have been fitted with a solar system and I can tell from the street who's system was installed by professionals and whose wasn't.
GoSimple was recommended by a friend. We have had some great contractors work on our house over the last 35 years. These guys were the most professional I have ever dealt with. The aesthetics of the installation, notably internal wiring, were important to them. We worked together well. They fixed some roof issues. They are great people, on time, and cleaned up their mess. I highly recommend them.
"Go Simply Solar? Simply THE BEST! I engaged them after meeting Mark at a dinner party with some friends. Had already signed up with a well known provider and only mentioned I was doing a solar installation at the very end of the evening. Mark engaged me in the next couple of days and I was impressed by his knowledge and professionalism which far outstripped the folks I had been engaged with at several other companies, so I decided to let Semper Fidelis do the job and cancelled my other contract. Couldn't be happier with the decision. Mark was great in working with me to develop the overall plan and Bob was a consummate professional on the detailed work plan and installation. You couldn't ask for a better contractor. I have 29 panels installed and they are great. I did have a micro inverter fail after several months (not their fault), and they handled that too without and real incovenience on my part. Superb job! Great service. Heartily recommended."
"This company deserves not only 5 stars …they deserve 10 +++. Best in the business! Mark and Bob were fantastic. We looked at 4-5 companies about installing solar in our home about a year ago. We have a clay tile roof and were nervous about putting over 50 panels on our roof. Every company that bid our job insisted on a roof mount. When Mark and Bob looked at our property, the first thing they said was that mounting these panels on our hillside made the most sense. Everyone else just looked at us as another number on their list, tried to make it fit into their "cookie cutter" formula and install these panels on the roof. One company said that placing it on the hill was impossible–wrong! Mark and Bob weren't acting as middle men-they were going to do the job themselves. We immediately sensed they looked at this project as if it was for their own home. To top it all off, their bid was better than everyone else as well! Then, Mark raced on a Sunday to get the paperwork into the state to be sure we received the maximum rebate. The project went as planned without a hitch! Both Mark and Bob were on site for about 30 days. As for our electric bills–we have NONE! AND so far, we have $600 coming back to us from PGE (into this for 6 months so far) because PGE has had to buy back the excess KW we've made!! This is a very complicated bidding process and we were very fortunate to have had GoSimpleSolar by Semper Fidelis Construction Inc complete our project–we would never use anyone else!"
"Can't say enough good things about this place!! Mark and Bob did a great job with our commercial solar project last year. Everything from their estimate to project completion was spot on, except the fact that we are producing more power than expected! I love the fact that they used products made in the USA. This company will give you the peace of mind that you are getting the most bang for your buck. Hope to work with these guys again in the future!!(Note From Mark)This commercial project overproduced the estimated solar production by 15% in the year 2012."
"SIMPLY SOLAR … We had multiple solar companies visit to give their sales pitch before deciding to hire Go Simple Solar. Mark is a great guy who totally believes in the products that he sells. And in keeping with one of the most important issues to us, Mark and Bob firmly believe that you should go with American-made products whenever possible. They knew and informed us of all the available rebates, and worked diligently to get the paperwork filed so that we could get our rebates in a timely manner. Their communication methods were above and beyond ANY contractor that we've used in the past. And that was before, during and after the installation process. They kept us totally informed and were always available to answer any questions, and we asked quite a few. Then when the job was done they still kept in touch to let us know how much power we were saving. They actually seemed as excited as we were when it was finally all turned on. Both these guys are absolute perfectionists and really get into their work. We have open beam cathedral ceilings. On installation day, Bob took the utmost care in measuring multiple times, so that every rack bolt was precisely placed in the roof. If he had been off by even an inch, it could have resulted in serious problems. But with Bob's perfectionistic attitude, they were all attached perfectly. When the inspector came to finalize the work, he even made a comment about the great job they had done and asked for their business cards. We would highly recommend Mark and Bob at Go Simple Solar, and also wish that we it could be possible to give them 10+ stars. They are THAT GOOD!"
"Bob and Mark did a great job on our install. They were very upfront about pricing and designed a system that would maximize our power generation, but not produce too much which would be wasted and not financially savvy. They actually got our panels delivered and installed 2 weeks earlier than promised and immediately we were producing power. I'd use them again in a heartbeat."
"We were very impressed with the professionalism and patience of Bob and Mark as they walked us through our options for a solar system. They went well beyond the simple PG&E calculus and really looked at our power uses. From this we were able to optimize our system for our current usage profile, but also plan for future changes that we expect. We contacted 4 other suppliers and Go Simple was by far the most professional and most capable of explaining their recommendation. We had a 20 panel system installed on our house. All the work was done on time and as promised. All permits were handled by Go Simple. It has been a real turnkey operation from our perspective. And the web-based tracking system is a great way to 'see' the value on a daily basis.Great work, but a great partnership. We highly recommend them."
"Had a 16 panel project installed by Go Simple last week, and can honestly say I have never worked with a better construction company. Mark and Bob are truly perfectionists, and compliment each other completely to make Go Simple the GO TO solar installer. Once the contract work was completed with Mark, Bob takes over, and in a big way! He was always on time, available for any and all questions, and there were many. He was always friendly, professional, and one of the most conscientious construction manager I have ever worked with. I had many quotes for this project, and did not go with the low bid, and I have zero regrets. Bob was the only representative to actually go on the roof to determine the best placement of the arrays. Because of the roof space available, we determined that there would be 2 arrays consisting of 1-12 panel array, and 1-4 panel array. The 2 arrays would be separated by about 20 feet. Bob arrived, on time, at every critical step in the construction: delivery of the equipment (he opened ever packet to determine everything was on site), first time the roofers and electricians arrived, he directed them as to what was needed. It was clear that Bob, as an architect and house builder had done this many times, and I could see his experience at every step of this project. When final inspection was due, Bob again was on time, provided the inspector access to the panels and the inspector could see what a professional install this was, and signed off the project in a matter of minutes.My system was up and running in 3 days, and I couldn't be happier. If your contemplating a solar install, do yourself a favor and get a quote from Mark and Bob at GoSimple Solar."
"Solar connectivity made easy: Go with the best team in the industry today. Bob and Mark, along with their electrical subcontractor, out-performed one's expectations with an outstanding quality system. The entire process was made easy starting with Bob's arrival, his assessment of our needs, sizing and pricing the system, explaining the technical aspects of solar, pros and cons of owning and leasing. The team continued their outstanding performance with daily communication on all aspects of the project from initiating building permits, placing the equipment on order, the city's continuing review progress, receipt of permits and the start work date. There was very timely follow-through with supplier issues to maintain schedule. Our system is a 6.25 kW, hillside mount in Fremont. Come by and see what a great job these guys have done. It's a pleasure to recommend this team for their technical knowledge and business skills. Indeed, it was a pleasure doing business with this very mature and personable team. I am impressed with their professionalism and their dedication to the customer's satisfaction."
"GoSimpleSolar by Semper Fidelis Construction, Inc installed a 4.95kW DC system with 22 panels on our home in Lafayette. These guys were great from start to finish. We were presented with a professional legal contract that complies with CA State contracting laws. We've dealt with many contractors and this was the first time a contractor told us that they were not legally allowed to take more than a $1,000 down payment from a customer. The panels showed up on time and the job was completed on schedule. We didn't have to deal with any permitting or city issues and they even helped us file for our state rebates. The system looks and works great and is delivering better than expected output. We would highly recommend this company."
"We chose Go Simple Solar as a vendor for selfish, devious reasons! Mark Becker is a neighbor. I didn't know him before calling for a survey, but figured a neighbor couldn't afford bad press in his own back yard and would do a decent job. After meeting Mark and his partner Bob, I realized my concerns were immaterial! These are the two most honest, upfront, and cooperative business people I have dealt with in a long time. They have the best technology to assess your solar potential benefit and can tell you what to expect on September 12th of next year for production. Their assessment tracks trees for shadow potential! Once we decided to proceed, Mark and Bob kept us fully informed about the process and did all the paperwork for PGE and permitting. The whole installation was designed to reduce our usage 50% and our bill by 75%. At the end of our first year's true-up period with PGE, our total usage bill was about $220 (for the year) instead of our normal average of about $110 per month. We got better than expected results. If you want an honest, accurate appraisal of what solar will do for you and an efficient skilled installation team, choose GoSimpleSolar. Feel free to call Mark for my phone number if you want more details. UPDATE from Daniel: We had our first negative meter this month! Electric bill was -$1.49. Yea!"
"My experience with GoSimpleSolar has been positive. When installed they had to put in an additional meter that cost extra. It wasn't GSS's fault as the City of Alameda required it. They have always responded timely to any questions or problems with the system. One of the reasons I chose GSS to install my solar system was their promptness and detailed explanation of the system and analysis of its potential savings."
"Dear Bob and Mark, The final task of the installation of my solar panels is to thank all the people who work for GoSimpleSolar, by Semper Fidelis Construction, Inc.My solar panels, SolarWorld USA 260 watt panels, were installed quickly and efficiently. Both of you exhibited a rare occurrence in America today, "customer service." Your "help the customer attitude" tied to a positive outlook on the work made for a fantastic installation process. Bob for being uncannily precise in dealing with a myriad of details, ordering the equipment, specifications and permits, especially in Dublin. All went on without a hitch, very smoothly and efficiently. Thanks to Bob for his attention to detail, coordination of the install and scheduling the installation partners. To Mark for answering the all endless questions, asked by myself and my spouse, until we understood the answer.Again, for help with PGE, explaining what amounts to a translation from secret code to plain english. Patience is a virtue and Mark's generosity in this area was outstanding.Thanks to Mark for his answers, translation and patience. My wife and I appreciate the heads up on the "new panels" thereby installing the latest and greatest for our installation. GoSimpleSolar is an example of a solid community business. They provide a good product and proudly represent the business. The contractors they partner with have the same quality of workman ship and attention to detail that Bob and Mark do and are a positive asset to the team.My wife and I wanted to have a product that was made in America. GoSimpleSolar was very careful of this requirement with the actual manufacturing being done in America, not just as an assembly plant. This has been a great project. It went very smooth and installation was flawless, in respect to Bob and Mark and their partners, it was a 'job well done.'"
"Overall I was very satisfied with GoSimpleSolar. I had a total of 4 bids/quotes from different companies and you guys were the best. The entire installation was up front, clear and concise. Whenever I had a question it was answered immediately. I'd highly recommend you to anyone else. Thanks"
"If you need to summarize in one sentence, I suppose what I liked most about Mark and Bob from Go Simple Solar (GSS) is their honesty. However, more detail is what a review is about, and I want to share what I think sets Go Simple Solar apart from the rest. 1. GSS gave the fairest estimate with the most appropriate sized system for our home. I had all estimates cross checked by my Engineer friends, so my conclusion was based on data not perception. I tried the big solar companies that want to put in panels at no cost. Their estimations were always significantly higher than GSS. I should not have been surprised since these companies make their money on credit backs from the Government when they pay for the capital investment. The old saying "nothing is free" is very true when dealing with those big impersonal solar companies. 2. Mark and Bob addressed all my concerns thoroughly. When I received a "potential" Lien notice from one of their sub-tier suppliers (they were just as surprised); they made sure I knew precisely what was going on and why. They even gave me the number to the particular supplier, so I could explore options. In the end I paid everything through GSS. Bob made sure the lien potential was removed, and validated that I received a letter to that affect. 3. GSS provides the small business approach. They were on site every time a sub-tier supplier was there, and they did much of the work themselves. Every piece of work was first rate, and installed professionally with the highest quality. 4. GSS is a veteran owned company, and that is always a good thing. 5. GSS is a local company, so I am investing in the local economy 6. My wife and I know personally one of the people that works for GSS. It is rare to find a company the prides itself in customer support, is honest, meets deadlines, and is run by nice people. Perhaps GSS will consider broadening their business plan, so folks such as myself can come back. After all, I am confident the system they installed will certainly last well past the stated warranty."
"I seldom take the time to write reviews, but Go Simple Solar deserves the effort. I've read the other review — and they all express my experience. I was referred to Bob & Mark by a colleague who had chosen Go Simple Solar. They were head & shoulders above the other companies I explored. They did not try to "sell me the moon" – but were very straight-forward about getting the right amount of coverage, and explaining why it was the correct amount. They were thorough in answering my questions, and even raised issues I didn't know to raise. After I chose them for the work, they met every deadline (or exceeded it), were totally careful of my property, and were here when any subs were here. They made the paperwork with PG&E seamless. They also have continued to follow up with me since the installation, being certain everything is going well and that I know how to track my energy production. They are so straight-forward, helpful, honest – I really can't praise them enough. I have let them know I'm more than happy to talk with any potential client. I really don't believe you can do better than Go Simple Solar!"
"I just signed the contract for a 3.5 kW Solarworld panel system. I'm a retired engineer, wanted to understand how the system was sized, optimized financially to best eliminate the use higher tier, higher cost PGE electric kW's. Got into a lot of details which Mark Becker,owner, patiently addressed. He spent a lot of time with all my questions to get a system selected meeting my requirements, before knowing he would win the work. Of the 7-8 suppliers contacted, GoSimple was in the top two most technically competent to optimize financially and kW production-wise. You may pay a small premium for like equipment, but you'll get great value with these guys.Due to rainy weather the installation was delayed about a month. It was installed before the end of the year and approved by PG&E in January. Since startup it has exceeded the power generation promised by GoSimple, so I am highly satisfied."
"GoSimple Solar installed my solar array about six months ago. To this date, everything is operating as advertised or better. I am particular about having anyone work on my home as I am more than capable to do my own work including additions to the house. In this case I was looking over their shoulder the entire time they were here. These guys were precise in their planning and execution. They promised delivery of materials on a certain day and it was. They promised completion of the job in three days and it was. They promised a certain level of performance of the system and the system performs better than promised. They promised to leave the job site clean after they were finished and it was neat as a pin when they left. The use of American made products was very important to me. I am proud to recommend Mark Becker and Bob Libby of GoSimple Solar."
Maximizing the solar production on a SF rooftop. Customer Review: "My wife and I had been on the fence about solar for a long time, but after getting a $700 electric bill for December (yes, she admits to going a bit overboard with lighting) and realizing that we were paying PGE over $0.30 per kWh, we decided to take the solar plunge for our house in Noe Valley. We had just gone through an extensive and utterly painful remodel process in 2012 and could not have had a worse experience with our GC on that job, so it was critical to us to find the right person to manage what we knew could be a relatively involved process of getting solar panels installed and paperwork in order. And we both agreed that since solar would be a 20+ year investment and we would be drilling anchors into our roof that better not leak or come loose in high winds, we wanted to find the best person or company for the job with price as a consideration but quality and trust as the primary factor. I went through the typical process of getting in touch with the big names who dominate the sector, but figured it was worthwhile speaking with some smaller groups as well. My goal was to maximize the number of panels I could get on our roof just to make sure that we were generating as much power as we could once the system was installed–I felt confident that with young daughters quickly growing up we would find a way to use it all.Most groups came by to look quickly at the house, sit down for maybe a few minutes, then proposed something in the 4-5 kW range. Mark from GSS first distinguished himself by taking the time to sit and ask very thoughtful questions, understand what we were looking for, do an extensive on-site measurement, and reply that he could fit 28 panels making up a 7.2kW system on the roof. On a price per kW basis, he was highly competitive with even the largest groups out there. I was curious so started to ask more questions to see if he was legit (I had taken a few engineering classes at Stanford so knew enough to be dangerous when it came to solar). I am happy to say he responded to all my questions on a very timely basis and with a great degree of thoughtfulness and candor. I even pushed on some of the more technical aspects of the planned install and tried to see what protections I had that the proposal would be doable, and come in on time and at budget. I think the clencher for me came when another major solar installer (who had not even taken the time to have their people visit and measure my roof) told me in a somewhat snarky tone there was no way to get 28 panels and a 7.2kW system on our roof…that the most I could hope for was about 22 panels…and to call them back when my installer failed to deliver. If Mark and GSS could deliver on their proposal, they were my team. I will admit I had some degree of trepidation when my wife and I went away for our kids' spring break and were told we would come home one week later to a fully-installed and operational system. The only thing I can say is that Mark and his team updated me as the install unfolded, finished a day early, and could not have done a more professional and high touch job. When the building inspector came for final review and permitting, he even commented on how detailed the plans and specs were and how high quality the install job was. All-in, the job came in ahead of schedule and under budget. Even after the system was up and running, Mark continued to make himself available whenever needed to get us up to speed on the monitoring software and he handled all associated paperwork. I could not imagine a better, more seamless or more professional job–kudos to Mark and his team for building a great company and delivering an amazing customer experience from start to finish!"
The process of going solar is almost as important as the result. Here is what one GoSimpleSolar client had to say: "I never had a feeling that they were hiding anything or coaxing me into going ahead. The folks at Go Simple Solar were honest, open, and forthright. They just made the whole process simple."
"I have only positive things to report about Go Simple Solar. Like many people, I've come to expect that any project involving a contractor will come with its share of delays and frustrations. Not so with Mark and Bob. When they say they're going to do something, it just gets done exactly how and when they said it would. I also appreciated that they use American made solar panels. We couldn't be happier with the outcome and the experience of working with Go Simple Solar."
"Going with Go Simple Solar was a great decision for us. They were helpful and non-pushy during the sales process — plus they practically opened up their whole customer list for us to call upon as references. Every last one couldn't say enough good things about them. That set the bar pretty high, but they actually even exceeded my expectations. Very thorough, conscientious, and honest. Most importantly they took the time to answer ALL my questions and whenever I called or emailed them a question they got back to me right away."
"Pleasanton: Not only did I want the right system for my home, but I wanted an efficient and trouble-free experience. Go Simple Solar came highly recommended and lived up to my expectations in every way. I highly recommend them to any homeowner who cares about working with an ethical, trustworthy company."